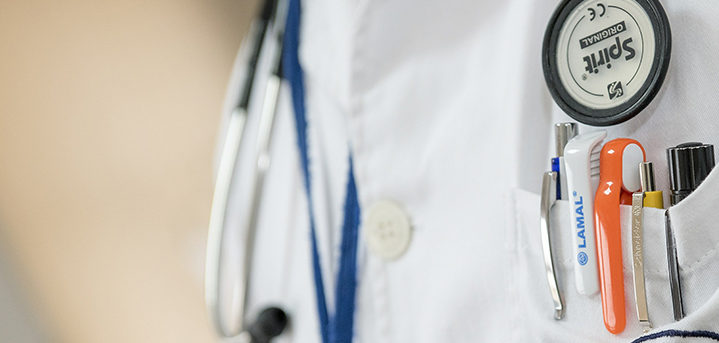 When you're looking for quality, comprehensive medical care in north Raleigh, look no further than Med One Medical Group. Our goal is work with you on your health care plan to ensure that you are receiving the best all-inclusive health care around. This is why Med One has shifted into the Patient Centered Medical Home (PCMH) model.
What is a Raleigh Patient Centered Medical Home?
A Patient-Centered Medical Home is an organization and care delivery system that promotes a partnership between you and your primary care provider. It means that we'll be taking a team approach to your health: utilizing your personal physician's expertise, knowledge, and judgment, we'll incorporate your input on your health into the plan, along with the suggestions of your professional health care team.
With a Patient Centered Medical Home, there is no such thing as a one-size-fits-all strategy. Combining the guidance and consultation of your personal physician, your health care team, and your own knowledge, we can ensure that the plan is custom-tailored to you and your health care needs. The PCMH system allows for comprehensive health care that isn't illness based – this means quality, compassionate care that allows you to reach your health care objectives.
First Contact, Continuous, and Comprehensive Care
Integration of your care means that your personal physician takes responsibility for your health. This means that when you visit your health care provider at your PCMH, they take the lead on your medical needs, arranging care with secondary medical professionals or specialists, and ensuring the coordination of several complicated health care systems you may need to interact with. You and your family are always a part of the decision-making process, and your input is needed to give context and history so that the integration and coordination of services go smoothly.
Contact Med One Medical Group in Raleigh Today
If you're interested in receiving care from a Patient Centered Medical Home, contact Med One Medical Group today for more information by calling 919-850-1300.